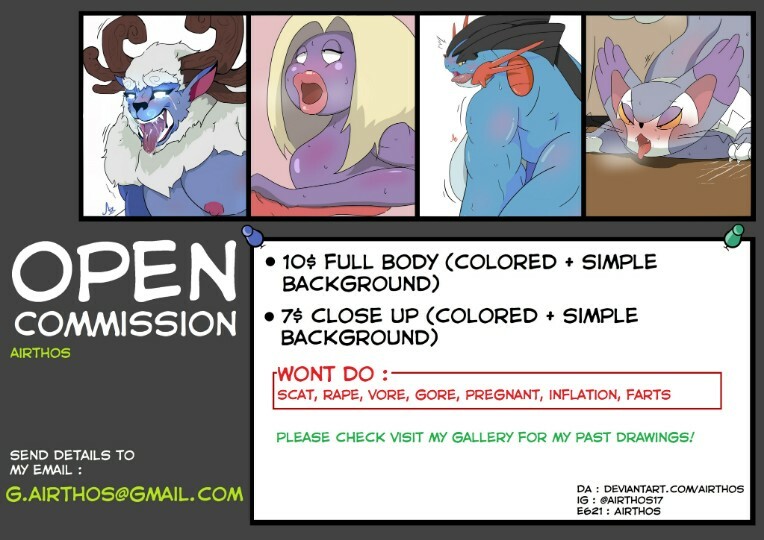 Open Commission for NSFW/SFW drawings, you can contact me through e-mail, DA, Newgrounds, Instagram or even Twitter (link in the profile) for more information.
General Rules:
I wont do scat/piss, rape, vore, gore, pregnant, inflation, and farts.
Reposting my art is okay as long as I'm credited or my profile is linked.
Removing my signature is a no no.
Please send the details about your commission to my email : g.airthos@gmail.com
Work Time :
Drawing one piece usually take me 3-5 days, but I cant make promises if there is a small change and delay.
If I delay the artwork that I'm doing, I will immediatly inform you why it's delayed.
If you have a deadline, make sure to tell me before the drawing process begin.
You can check the WIP of your work and you can make small changes if the artwork doesnt fit you (for free).
Payment:
I accept only PayPal at the momment.
You can pay after the artwork is done. I will show you the watermarked version before you pay, and then you can pay me and I'll send the finished artwork.
Feel free to check my gallery for drawing references.